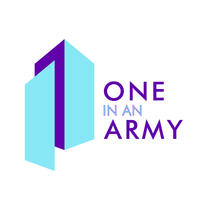 Crisis Carrd Directory
For situations that need immediate attention, ARMY often request OIAA to help with providing ways to support. In such cases, we create Crisis Carrds to offer a comprehensive list of resources that ARMY can use to help. We highly encourage ARMY to do a little research on their own and make sure they feel comfortable donating to the non-profits.
What is a crisis carrd?
The short answer?
A compilation of resources that will provide information and ways to support events that demand our urgent attention.
Why do you make them?
One in An ARMY comprises entirely of volunteers who, while one campaign is running, are already planning two future campaigns. Planning campaigns take time to search the right organizations, vet them, and put them forth for ARMY to help. So, it would be almost impossible for us to set up a campaign quickly enough to address a crisis situation. As a compromise, we use CRISIS CARRDS (formerly crisis threads) to give ARMY information on how to help. But it is later up to ARMY themselves if they will support it. We also highly encourage ARMY to do a little research on their own and make sure they feel comfortable donating to the non-profit
Why haven't you put up one for [this] yet?
There are probably either of two reasons.

1. We unfortunately can't keep track of everything in the world. It's when ARMY reach out to us, or we see a great need in our community for resources, that we start looking into non profits. If neither of these have happened, we're just not aware.

2. Our process takes time. It's important to us to provide ARMY with factual information and make sure ARMY's donations are being sent to a non-profit that will use them on the ground and provide actual support to the crisis situation. It is almost impossible to get that kind of information from a crisis organization, as the money usually goes into a central pot and is distributed as needed. We also try not to rely too much on just linking ARMY to gofundmes for crisis situations. While gofundmes are sometimes the fastest avenue to donate funds, they aren't always the best option. An example of this is the Humboldt Broncos bus crash in Saskatchewan, Canada. The crash happened in April 2018 and killed 16 (young) hockey players, their coaches, and their bus driver, and left some of the survivors with life-altering injuries. A gofundme was set up immediately and raised 15M dollars. It then took 7 months to figure out how and who to distribute the funds to, and forced the grieving families and survivors to go through additional trauma. So while gofundmes will provide a difference eventually, donating directly to crisis orgs that are already on the ground (like orgs providing trauma services) are more effective, though potentially harder to evaluate.
Resources
Current Crisis
Situations that has been brought to our attention & are being looked into:
Palestine

Serbia

Turkey

Kashmir

Karachi Floods

Odisha foods
Others
India
Many ARMYs from India have asked us to find resources to help their country in current difficult times. Not only are they struggling with COVID-19 paired with a migrant workers crisis there is also the cyclone season that has already damaged several parts of the country. We therefore have tried to include several non profits that help different aspects of the problems and encourage you to look through them and donate to what you feel you want to contribute to.

*Ketto and GiveIndia are not charging any platform fees for these fundraisers
---
Janvikas is helping daily-wage workers with basic ration supplies
They have increased capacity at the MCKS' Kitchen by 6x and delivered 60,000+ nutritious cooked meals over the last 7 days. Each nutritious meal of approximately 450 calories, costs only INR 15. They have in place a team of well-trained inhouse cooks who follow standard operating procedures to maintain hygiene and quality parameters. They have also started distributing nutritional and energy packed foods such as biscuits, bread and rusk. Are also working with government authorities to make this possible. Daily, they identify localities where people are hungry and help us distribute the food there.
They support waste pickers and their families, and collectives.

The funds will be used to provide safety kits, consisting of gloves, masks, soaps and sanitizers, and a month's supply of essentials, like grains, pulses, oil, sugar and tea.
Reaching out to vulnerable communities in the states of Bihar, Delhi, Karnataka, Kerala, Maharashtra, Odisha and Uttarakhand.

Reaches out to families affected by earthquakes, floods and cyclones; restore schools and homes; and puts faith in education to build long term resilience of the communities.

Currently focuses relief for those affected by Amphan.
Has two programs that currently help the situation.

Providing care kits to the homeless - hand wash, sanitizers, and food supplies.
Providing food to thousands of migrant workers and labourers who are walking for days to reach home due to nationwide lockdown.
Working diligently with partner organizations to deliver dry ration relief packs directly to the families of disadvantaged children across Delhi. Each relief package contains 10 Kg wheat flour (aata), 10 Kg rice, 1 litre cooking oil, salt, spices, sugar, soap, and detergent, and costs Rs. 1120 per pack.
Gives comprehensive family kits of essentials – largely dry ration, personal care material to the affected communities in areas well known for migration and related geographies.
Non-profit working to enhance the dignity and well-being of migrant worker communities in the informal economy. It works across the western Indian migration corridor of Rajasthan, Gujarat and Maharashtra but has networks across India.
Provids pre-packaged meals to migrants, daily-wage earners and the poor.
Raising funds to support approx. 200 transgender persons with basic income to sustain themselves through the lockdown.
Providing support and relief to communities of waste pickers and those in the informal waste sector who will be hit very hard by this crisis. They rely heavily on basic income from the sale of recyclables. But their risk of contracting COVID-19 from waste is also high.
Aiding older persons with information and food distribution to keep them safe.
Currently focuses on COVID-19 and Cyclon Amphan relief.

Make sure you designate which fund you'd like to contribute to. You can find COVID and Amphan at the end of the list.
Generally focuses on education but is mobilizing emergency supplies and support in West Bengal and Odisha at this critical time.

Also helps, through their already local programs, provide dry rations and sanitary products to those in need because of COVID-19.
El Salvador
El salvador was hit by a tropical storm, which unleashed floodings and landslides.
Read more about it here

The list may be updated with more resources as we come by them. This includes for Guatemala.
---
The foundation focuses on sharing and multiplying aid they've received. Their goal is to create a bigger and better change for El Salvador.
Addresses the root causes and consequences of violence and poverty through education and health programs that empower youth and communities, and strengthen public systems.
Provides strategic relief on an ongoing basis through core programs such as disaster relief, medical care, hunger relief, and clean water. Puts a special emphasis on not only providing physical relief to those in immediate need, but also equipping them to create sustainable solutions to combat poverty.
Yemen
Yemen is the largest humanitarian crisis in the world, with more than 24 million people – some 80 per cent of the population – in need of humanitarian assistance.

With COVID-19 now spreading rapidly, Yemen is facing an emergency within an emergency.

Read more about the crisis in Yemen here
---
Since April 2015, Mona Relief has distributed thousands of blankets, over seven million meals, school bags and kits to thousands of children so that they can continue their education in the face of adversity.

Mona Relief currently only has a patreon as a donation method. With patreon you can only do a monthly subscription (your choice of amount), but we have contacted them to see if they're able to set up a one time donation option. Otherwise you can still do the patreon pledge, but cancel it directly after you've subscribed to make it a one time thing
Provide food, water, and sanitation to families in six governorates around Yemen.

Please click on current appeals and put your donation amount under Yemen.

Disclaimer: During appeals and campaigns Islamic Relief Worldwide raises funds from many different sources at the same time. Should the total amount raised by an appeal exceed the amount required, Islamic Relief may use your donation in similar areas of extreme need.
In Yemen, Zakat Foundation of America has focused on providing emergency humanitarian relief and also distributing food for the Ramadan and Eid holidays.
Baitulmaal has been helping Yemen since 2018 by providing food, medicine, and hygiene kits.

Under "what my donation is for" you can pick Yemen relief
Distributes emergency food parcels, provides medical care from their mobile clinic, builds and repairs water wells and feeds schoolchildren.
Has two current campaigns: Mercy Bakery that provides bread to families and orphans and Mercy Kitchen that provides meals for those who come by to pick up their bread.
Yemen Aid provides food, medical, and hygienic supplies along with a campsite for at least 30 families.

Please note that Yemen Aid has a 100% donation policy for contributions marked "Zakat," "emergency food assistance" or "famine relief," which means that 100% of these donations are spent on buying and distributing food baskets to starving families in Yemen. Mark your donation by adding a note
The Yemen Relief and Reconstruction Foundation aims to increase awareness of the US public and policymakers about the humanitarian crises underway in Yemen, support relief and reconstruction efforts, and facilitate campaigns to bring peace to the country.
With the rise of people affected by the Covid-19, They have put together a Hygiene Kit to distribute to the local clinics, health workers and poor and needy families to prevent the spread of the virus.
Donations from the ShareTheMeal app support various WFP operations ranging from resilience building and school feeding programmes to providing food assistance in emergencies.

When opening the app you get to choose which campaign you'd like to donate to. Also make sure you're donating with the One in an ARMY team!
Poland
Many of the LGBT+ community in Poland do not feel safe in their own country with the way it's going, and ARMY reached out to us for ways to help.

You can read more here
Established in Warsaw and are working to introduce marriage equality for same-sex couples and to build the LGBT+ community in Poland. They are responsible for the "Love doesn't exclude" campaign. They are educating and informing the public on the subject of marital equality, monitoring and political lobbying for the implementation of full marital equality for same-sex couples, providing psychological help and help Polish citizens to get married in other EU countries.
Established in Warsaw, it's the oldest LGBT+ organization in Poland. They provide: one on one psychological counseling, crisis interventions in situations of discrimination, legal advice and workshops. They organise support groups (faith and rainbow groups, parents and relatives of LGBT people, senior LGBT people), run a helpline, an intervention hostel and an educational club for practicing safe sexual activities and for the prevention of HIV and STI.
Established in Poznan, they are an LGBT+ organization working to support postulates of equality of same-sex couples and fight violence and discrimination. They organize the Poznan Pride Week festival and the Equality March in Poznan. They cooperate with public theatres and produce plays, conduct anti-discriminatory and equality training for companies/schools and provide both legal and psychological help to LGBT+ people and their families.
The Equality Factory is an association founded in Łódź based on the local group Campaign Against Homophobia. They organize Equality Marches, debates on social issues, cultural meetings, film screenings and academic lectures. They run a radio broadcast - Radio Fabryka on the air of Student Radio Żak PŁ. They also run a support group for parents and family members of LGBT+ people and provide free legal and psychological advice.
Based in Warsaw, this organization offers psychological and legal assistance to victims of violence and discrimination on the basis of sexual orientation and gender identity. They regularly organize various debates and social campaigns with the goal to educate and raise awareness. In KPH's headquarters in Warsaw, there is a library with the largest in Poland collection of literature, magazines, press and scientific materials, both Polish and foreign, on LGBT+, sexuality and activism. These resources will be soon available free of charge to anyone conducting research.

If the donation link does not work you can find it at the top right corner on their website (click the name of the org to get there).
Their main mission is the organization of the equality parade that includes not only people from the LGBT+ community but also minority groups, religious organisations and organisations for defending the rights of people with disabilities, or pro-animals.
Lebanon
Lebanon who continues to struggle with an economic crisis, is being hit harder than before because of the pandemic and its negative effects on the economy. This, together with the probable corruption within the government makes it hard for citizens to get back on their feet.
Read more about it here

After the explosion that happened in the capital of Beirut just the other day, the people of Lebanon need more help now, than ever. If you are able, please donate blood.
Read more about it here
The article contains pictures and videos of the explosion in Beirut and the tragic aftermath, so sensitive readers should be advised

This carrd was already in progress when OIAA went on vacation, but because of the recent events we decided to publish it early with the information we already had, and have added a few orgs that fit the new circumstances as well.
Currently provides food on a daily basis to families and individuals in need, mainly through the collection of surplus food from partner restaurants, hotels, caterers, supermarkets and fruit and vegetables, food xporters/importers. Our main line of work is to provide food to a selected number of more than 70 Lebanese NGOs active in a variety of fields.
The Lebanese Red Cross is the main provider of ambulance services in Lebanon, which with current means are only able to respond to 1 out of 5 emergencies.

Be aware that only donations through their website or app are legit, no other third party fundraisers are associated.
Founded in 2010 in Lebanon, DSC is on a mission to raise awareness about voluntary blood donation by supporting patients in need through nationwide blood drives and through a 24/7 call center for multiplied impact.

Make sure to click one-time donation if you can't afford to do monthly
They provide help to retired citizens of their most basic needs, but are also providing food assistance to families. They also work alongside the food bank mentioned earlier.
Donations from the ShareTheMeal app support various WFP operations ranging from resilience building and school feeding programmes to providing food assistance in emergencies.

When opening the app you get to choose which campaign you'd like to donate to. Also make sure you're donating with the One in an ARMY team!
Pantanal
The Pantanal is the world's biggest wetland, located in Brazil and extending into Bolivia and Paraguay, covering a surface of over 150,000 sq km. Currently, the Pantanal is experiencing an 'unprecedented' amount of devastation through fires, with a total of 10% of its surface having burned down halfway through the fire season. While fires are a common occurrence in the Pantanal, a drought caused by an underwhelming rain season earlier this year has worsened the fires. Being a home for an almost unparalleled variety of animals, the fires are endangering their lives and the region's biodiversity as a whole.

Support is needed for animal rescue, local volunteers that fight the fires, and residents needing to sustain their livelihood. Read more about it here
The Institutes is a non-profit NGO with a mission to "promote the conservation of biodiversity seeking the rational use of natural resources and better quality of life"; nature conservation". Their main project is the Hyacinth Macaw Project, where the Institute maintains the population of the Hyacinth Macaw and assures its ongoing viability, but in the process also explicitly dedicates itself to promote the conservation of biodiversity and of the Pantanal as a whole. Focus lies on research and education rather than restoration.
Ampara Animal is an NGO that supports 450+ shelters nationally, and has created a task force for rescuing wild animals from the Pantanal fires. They request financial support to fund their Pantanal operation, primarily medication, rescue and veterinary equipment, vehicles, food, etc.
Their aim is to rescue and rehabilitate animals, and later re-introduced them into their natural habitat.
The Institute is providing resources and equipment to the groups actively trying to control the fire. The money is being raised for them to be able to pay for these equipments.
Comitiva Esperança is raising money for the families who live in Pantanal and are in need of food and basic necessities duo to the COVID and the fire.
Sudan
Sudan is currently experiencing its worst floods since 1946, with heavy seasonal rains expected to continue till October. Climate change has increased the amount of rainfall, and the removal of trees near the Nile river has greatly affected the flow of water.

The state has declared a three month state-of-emergency due to rising death tolls and immense infrastructural damage. 102 people have been killed (as of 7 September 2020 reports) and more than 100,000 homes have been destroyed, displacing more than half a million Sudanese people. The heavy floods will inevitably increase the prevalence of water-borne diseases (e.g chikungunya, cholera, dengue), which does not bode well for a country that is also grappling with COVID-19. For more information
UNHCR and partners, in collaboration with the Government of Sudan, are providing emergency aid to affected refugees and internally displaced and host communities to protect and shelter the most vulnerable.
A non-profit charity organization by Sudanese Americans that assist in annual Ramadan projects and other humanitarian and healthcare-related initiatives - currently raising funds for the floods; Accept PayPal and Credit Card.
Nafeer is a volunteer initiative hosted on the Sudan Next Gen platform, which supports campaigns run by Sudanese people and diasporas. They are currency raising funds for the floods and updates can be found on their page; Accept Credit Card, Apple Pay & Google Pay