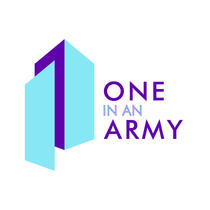 Crisis Carrd Directory
For situations that need immediate attention, ARMY often request OIAA to help with providing ways to support. In such cases, we create Crisis Carrds to offer a comprehensive list of resources that ARMY can use to help. We highly encourage ARMY to do a little research on their own and make sure they feel comfortable donating to the non-profits.
What is a crisis carrd?
The short answer?
A compilation of resources that will provide information and ways to support events that demand our urgent attention.
Why do you make them?
One in An ARMY comprises entirely of volunteers who, while one campaign is running, are already planning two future campaigns. Planning campaigns take time to search the right organizations, vet them, and put them forth for ARMY to help. So, it would be almost impossible for us to set up a campaign quickly enough to address a crisis situation. As a compromise, we use CRISIS CARRDS (formerly crisis threads) to give ARMY information on how to help. But it is later up to ARMY themselves if they will support it. We also highly encourage ARMY to do a little research on their own and make sure they feel comfortable donating to the non-profit
Why haven't you put up one for [this] yet?
There are probably either of two reasons.

1. We unfortunately can't keep track of everything in the world. It's when ARMY reach out to us, or we see a great need in our community for resources, that we start looking into non profits. If neither of these have happened, we're just not aware.

2. Our process takes time. It's important to us to provide ARMY with factual information and make sure ARMY's donations are being sent to a non-profit that will use them on the ground and provide actual support to the crisis situation. It is almost impossible to get that kind of information from a crisis organization, as the money usually goes into a central pot and is distributed as needed. We also try not to rely too much on just linking ARMY to gofundmes for crisis situations. While gofundmes are sometimes the fastest avenue to donate funds, they aren't always the best option. An example of this is the Humboldt Broncos bus crash in Saskatchewan, Canada. The crash happened in April 2018 and killed 16 (young) hockey players, their coaches, and their bus driver, and left some of the survivors with life-altering injuries. A gofundme was set up immediately and raised 15M dollars. It then took 7 months to figure out how and who to distribute the funds to, and forced the grieving families and survivors to go through additional trauma. So while gofundmes will provide a difference eventually, donating directly to crisis orgs that are already on the ground (like orgs providing trauma services) are more effective, though potentially harder to evaluate.
Resources
Current Crisis
Situations that has been brought to our attention & are being looked into:
Palestine

Yemen

Poland

Navajo

Lebanon
Others
India
Many ARMYs from India have asked us to find resources to help their country in current difficult times. Not only are they struggling with COVID-19 paired with a migrant workers crisis there is also the cyclone season that has already damaged several parts of the country. We therefore have tried to include several non profits that help different aspects of the problems and encourage you to look through them and donate to what you feel you want to contribute to.

*Ketto and GiveIndia are not charging any platform fees for these fundraisers
---
Janvikas is helping daily-wage workers with basic ration supplies
They have increased capacity at the MCKS' Kitchen by 6x and delivered 60,000+ nutritious cooked meals over the last 7 days. Each nutritious meal of approximately 450 calories, costs only INR 15. They have in place a team of well-trained inhouse cooks who follow standard operating procedures to maintain hygiene and quality parameters. They have also started distributing nutritional and energy packed foods such as biscuits, bread and rusk. Are also working with government authorities to make this possible. Daily, they identify localities where people are hungry and help us distribute the food there.
They support waste pickers and their families, and collectives.

The funds will be used to provide safety kits, consisting of gloves, masks, soaps and sanitizers, and a month's supply of essentials, like grains, pulses, oil, sugar and tea.
Reaching out to vulnerable communities in the states of Bihar, Delhi, Karnataka, Kerala, Maharashtra, Odisha and Uttarakhand.

Reaches out to families affected by earthquakes, floods and cyclones; restore schools and homes; and puts faith in education to build long term resilience of the communities.

Currently focuses relief for those affected by Amphan.
Has two programs that currently help the situation.

Providing care kits to the homeless - hand wash, sanitizers, and food supplies.
Providing food to thousands of migrant workers and labourers who are walking for days to reach home due to nationwide lockdown.
Working diligently with partner organizations to deliver dry ration relief packs directly to the families of disadvantaged children across Delhi. Each relief package contains 10 Kg wheat flour (aata), 10 Kg rice, 1 litre cooking oil, salt, spices, sugar, soap, and detergent, and costs Rs. 1120 per pack.
Gives comprehensive family kits of essentials – largely dry ration, personal care material to the affected communities in areas well known for migration and related geographies.
Non-profit working to enhance the dignity and well-being of migrant worker communities in the informal economy. It works across the western Indian migration corridor of Rajasthan, Gujarat and Maharashtra but has networks across India.
Provids pre-packaged meals to migrants, daily-wage earners and the poor.
Raising funds to support approx. 200 transgender persons with basic income to sustain themselves through the lockdown.
Providing support and relief to communities of waste pickers and those in the informal waste sector who will be hit very hard by this crisis. They rely heavily on basic income from the sale of recyclables. But their risk of contracting COVID-19 from waste is also high.
Aiding older persons with information and food distribution to keep them safe.
Currently focuses on COVID-19 and Cyclon Amphan relief.

Make sure you designate which fund you'd like to contribute to. You can find COVID and Amphan at the end of the list.
Generally focuses on education but is mobilizing emergency supplies and support in West Bengal and Odisha at this critical time.

Also helps, through their already local programs, provide dry rations and sanitary products to those in need because of COVID-19.
El Salvador
El salvador was hit by a tropical storm, which unleashed floodings and landslides.
Read more about it here

The list may be updated with more resources as we come by them. This includes for Guatemala.
---
The foundation focuses on sharing and multiplying aid they've received. Their goal is to create a bigger and better change for El Salvador.
Addresses the root causes and consequences of violence and poverty through education and health programs that empower youth and communities, and strengthen public systems.
Provides strategic relief on an ongoing basis through core programs such as disaster relief, medical care, hunger relief, and clean water. Puts a special emphasis on not only providing physical relief to those in immediate need, but also equipping them to create sustainable solutions to combat poverty.
Yemen
Our dedicated research team is currently working on bringing you resources to help. Keep an eye on our social medias to know when it's updated.